Fingerprint Lock
Looking for a simple, innovative way to secure your house or office? The Fingerprint Lock is the advanced tool you need to boost the safety of any space.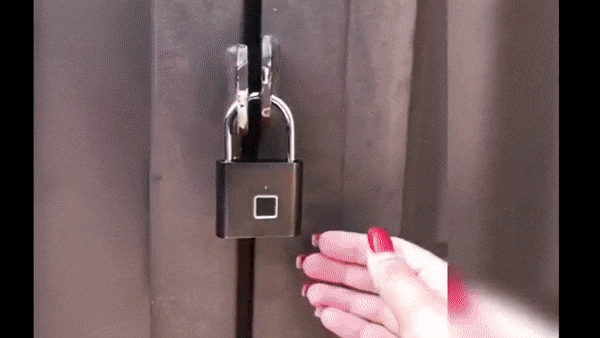 The fingerprint smart lock can record multiple fingerprints to control the entry and exit of people in your home or office. You can also use the lock to keep a closet or bike safe; it can suit your various needs.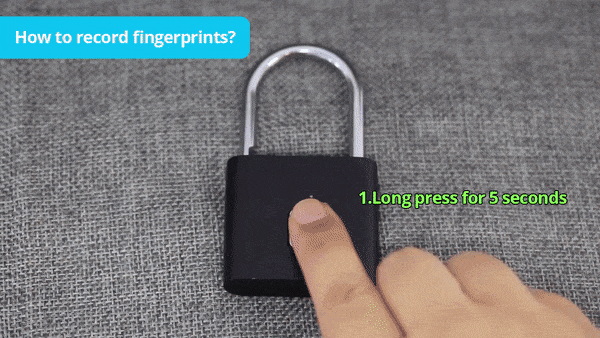 What's more, the fingerprint lock is small, easy to set, and super quick to unlock, which means no more waiting or worrying about forgetting your keys!
Go keyless! Get your own fingerprint lock NOW!
✓ Small & lightweight lock that you can carry and use anywhere.
✓ Easy to operate; the lock doesn't require any tools and you can simply enter or erase fingerprints.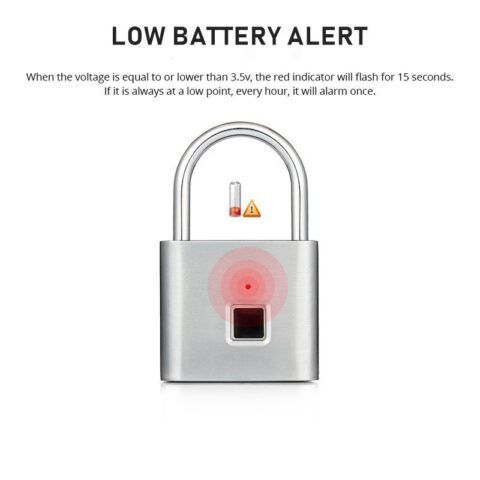 ✓ Quick unlock; you can access your space or item within only 1 second!
✓ The lock can record up to 10 different fingerprints and supports up to 2 admins.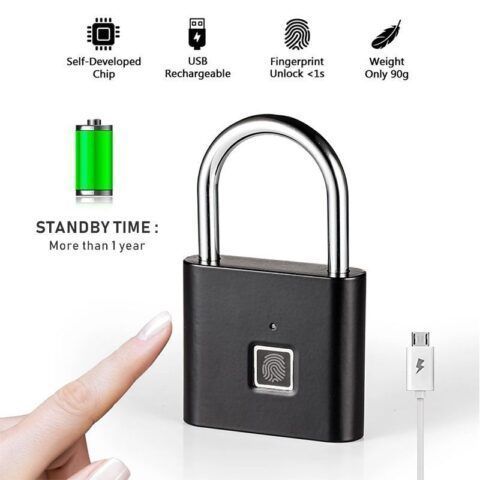 ✓ Lithium built-in battery that keeps the lock running for a year between power charges.
✓ USB Rechargeable lock for extra convenience.
✓ Fingerprint lock is ideal for home/office entry, storage lockers, cabinets, backpacks, bikes, doors, and much more.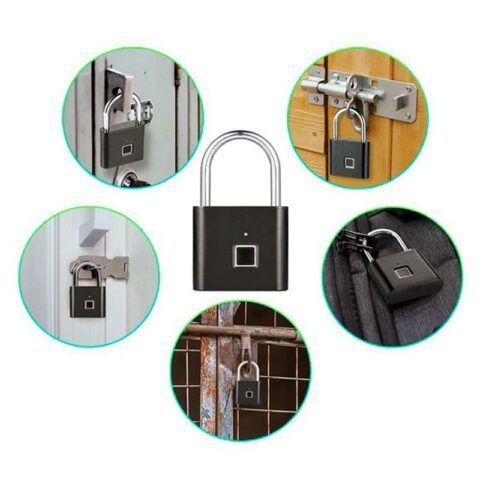 Specifications
Weight: 90g
Size: 7.6*4.6*1.3cm
Material: Zinc Alloy
Unlock speed: one second
Fingerprint sensor coverage: 72*64mm
LED light color: Blue – Red – Green
Working voltage: 3.0-4.2V
Battery: 3.7V
Working period: 1 year per power charge
Working temperature: -10~+40 degrees °C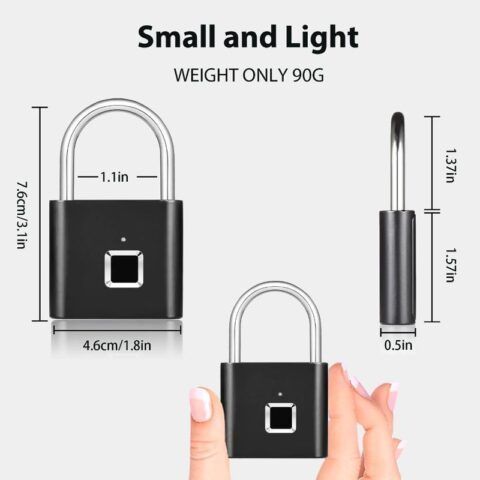 Package List 
1*Fingerprint Door Lock
1*USB Charging Cable
1*Instruction Manual