Wireless Charger
The wired chargers have caused many fire hazards in the past due to the wire that always breaks, overheats, and damages the device! Interested in a safer and more convenient solution?
Meet our Wireless Charger that is built to quickly and SAFELY charge your phone without causing any damage to it or to you! The Phone Wireless Charger is compatible with many Android and iPhone devices, and it's ultra-slim, durable, lightweight, and highly efficient. You will wonder how you survived without it!
Get The Wireless Charger Today!!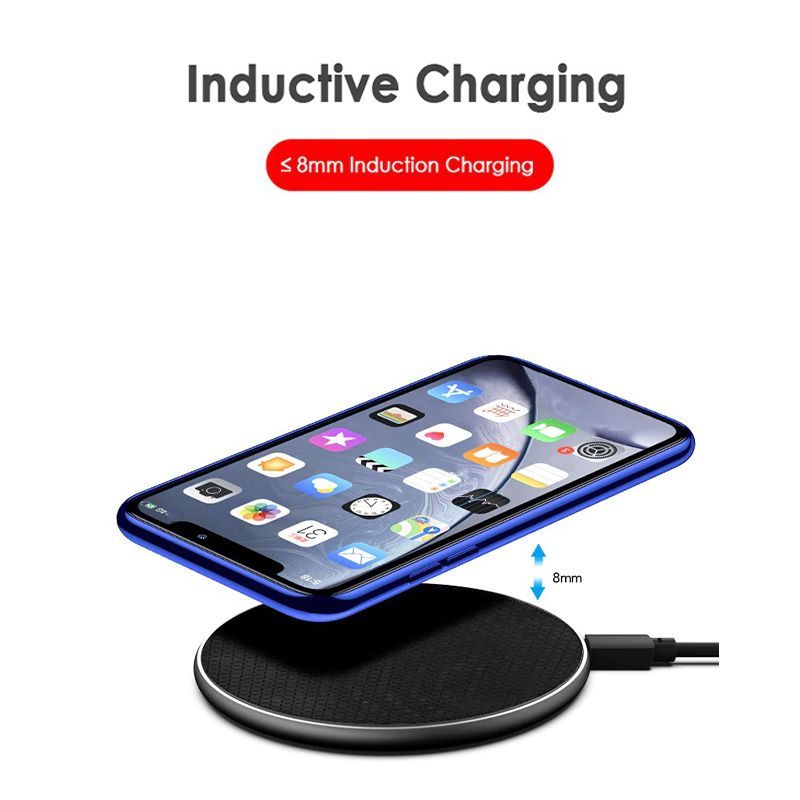 ✓ The wireless charger adopts the latest Qi wireless technology for the fastest, most convenient charging experience.
✓ Highly compatible with the Android and Apple devices, including Samsung Galaxy S9 and above, Galaxy Note 9 and above, iPhone X and above, and other Qi-enabled devices.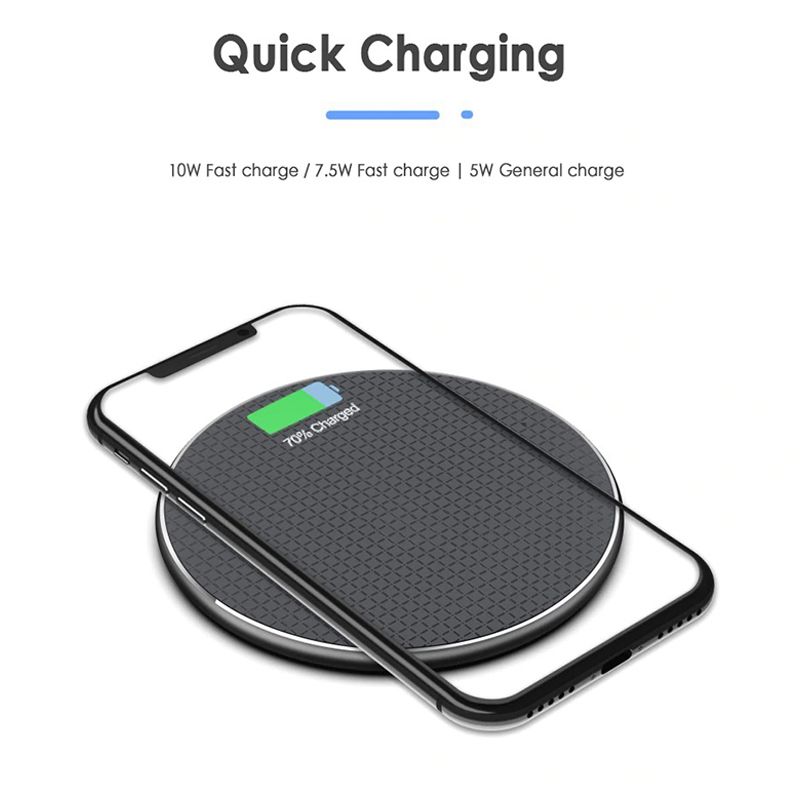 ✓ LED indicator that is low-key to cause no disturbance at night.
✓ Ultra-slim design with an anti-slip rubber base to protect your device from sliding when charging.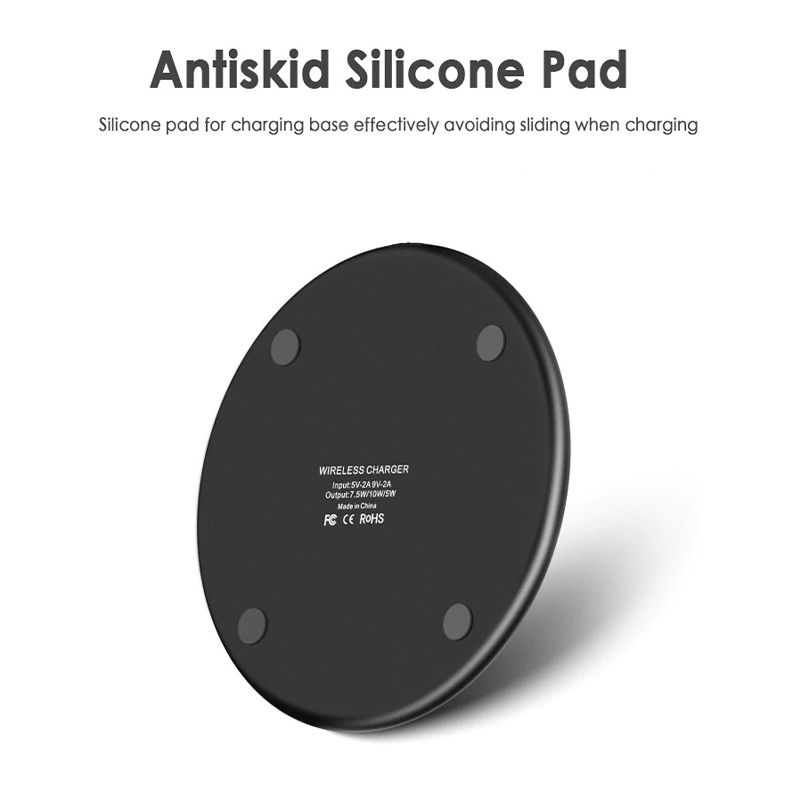 ✓ Safe, durable & premium aluminum alloy metal body that can effectively protect your phone from overheating, lower the temperature, and provide long use time.
✓ No annoying beeps & no plastic smell to provide a peaceful and safe experience.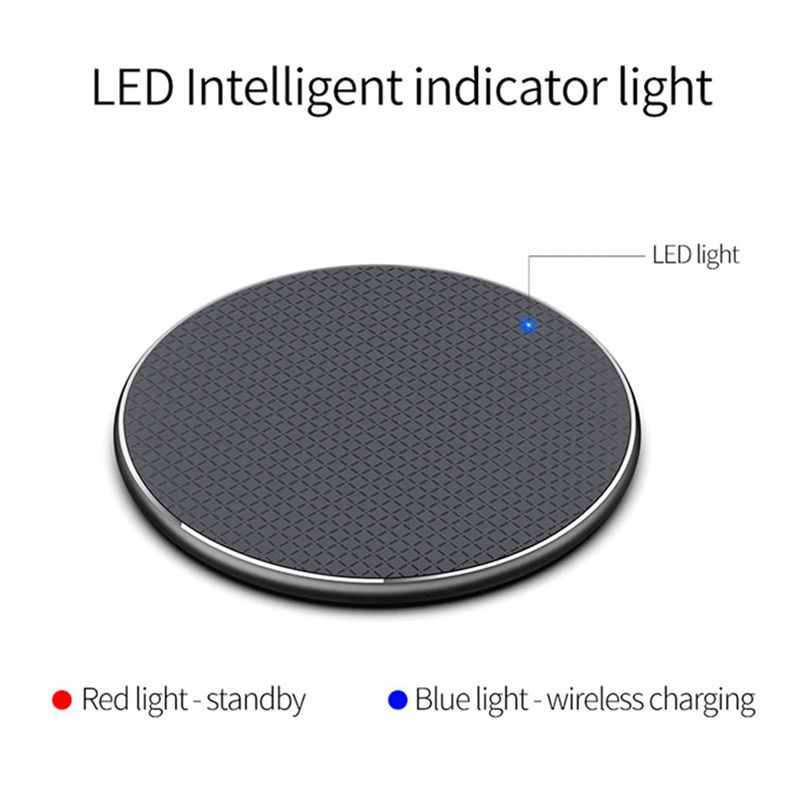 ✓ Easy to use wireless charger, just put your phone on it, and will immediately start charging.
✓ Lightweight & portable to easily carry it with you anywhere.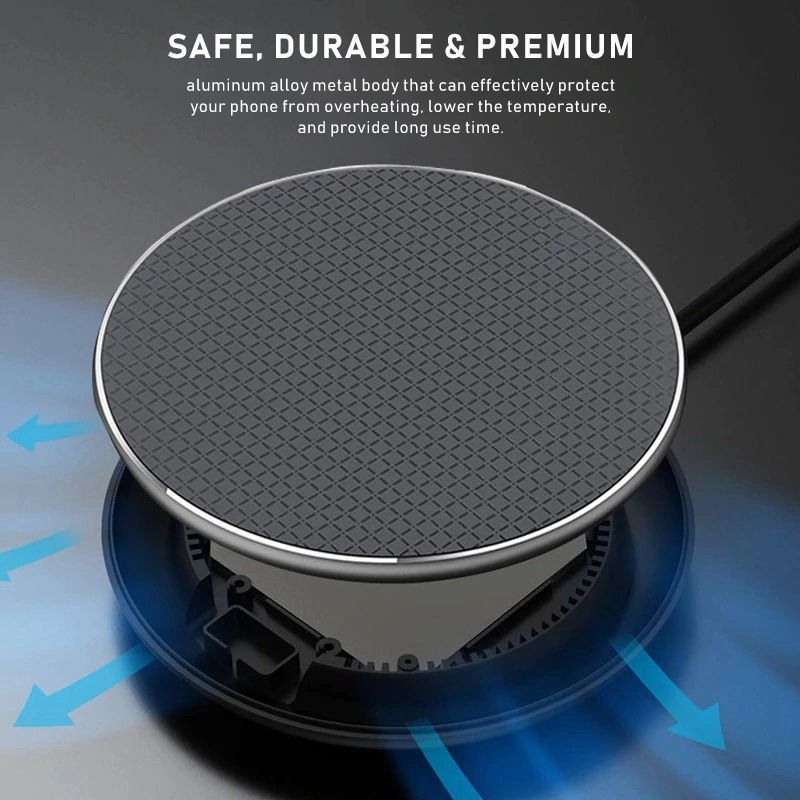 ✓ Specifications
Material: ABS + aluminum alloy
Product weight: 52g
Data line length: 1m
Input: 5 V/2A, 9 V/1.67A
Output: 5W/7.5W/10W
Charge efficiency: >75%
Charging frequency: 110 – 205 kHz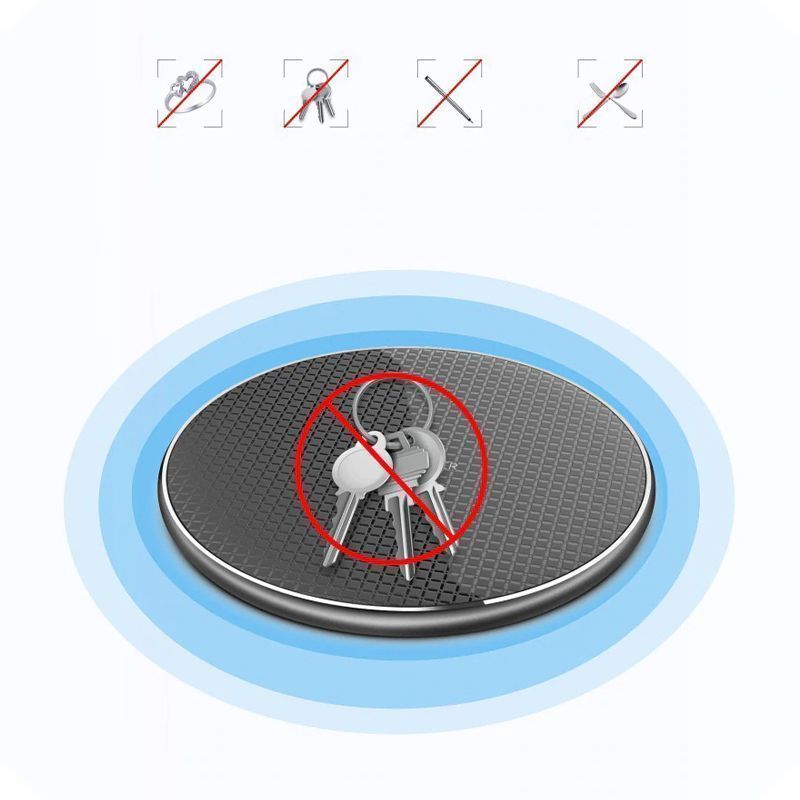 ✓ Package List
1*Fast Wireless Charger
1*Micro USB Cable