Multifunctional SIM Card Adapter
When you're traveling abroad and don't have a storage place to put your local sim card in, that's when you start freaking out! But you don't have to worry about that anymore because the Multifunctional SIM Card Adapter can store your SIM card and charge your phone at the same time.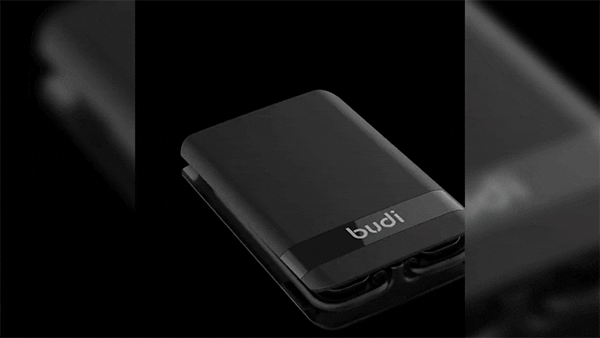 This device has a 2 nano SIM card storage and a SIM ejector pin to help you easily insert or remove the SIM card. And guess what, it also functions as a phone support, memory reader, flashlight, and a high-speed wireless charger for iPhone, Xiaomi, and Huawei, and more.
Order your Multifunctional SIM Card Adapter.
✓  10W high-speed wireless charger that can charge your phone while traveling or commuting.
✓  Cable stick that reads TF memory cards (supports both USB or Type C port, and 7 pcs tf storage card) and helps you send files when there is no internet so it's a great survival tool when you're lost in a foreign country!
✓  Includes a SIM ejector pin and 2 nano sim card storage, helping you easily remove/insert the cards & giving you two phone numbers to make and receive calls and text messages.
✓  Works as a cradle for your phone that you can set in seconds so you can watch movies during long flights or train rides.
✓  Flashlight with 1w LED secondary light source to help you out during power outage.
✓  3 types of adapters; usb to USB CB adapter, USB to micro usb adapter, USB to iPhone adapter.
✓  Multi-cable; 6 types of cables (1 pcs usb c to usb c cable. charging pd support and quick charge cable).
✓  Compatible with various phones; Apple; Smasung, Nokia, Motorola, Sony, Huawei, Blackberry, Xiami, and any other USB Socket devices.
✓  Specifications: :

Color: black and oem color
Size: 29 * 16 * 132mm, nw: 70g
Cable length: 17cm
Wireless charger output: 10w
Memory reader: USB 2.0 (supports micro sd)
Compatible devices: All phones with USB-A cables-iphone x / xr / xs / xs max / 8/8 plus / 7/6 / 6s / plus Apple ipad, ipad air 1 & 2, ipad mini 3 2 1, ipad pro
Samsung galaxy s9 / s9 plus / s8 / s8 + / s7 / s7 edge / s6 / s6 edge / s 5 / note 9/8
Google nexus 6p, google pixel 2 xl
Htc one m9 + / m9 / a9 / m8 / e8, lg u, lg g stylo
LG g6 / g5 / g4 / g3, lg v20, blackberry, nokia, motorola, sony, huawei, xiaomi and any other usb socket devices.
✓  Package list :

1* Multifunctional SIM Card Adapter
1* SIM card pin
1* 2 nano sim storage space
1* cable stick