Christmas Light Projector 
Do you want to go a little extra this year and decorate your house differently for this Christmas? Stand out from the crowd and get The Christmas Light Projector!
No more traditional lights and tangled wires, The Christmas Light Projector will project Santa Claus running and driving around for a more realistic view! There are six slides to pick from, and some of them are suitable for other occasions too, like weddings and family parties! The Christmas Light Projector is waterproof and heat-resistant, so just install it outside and let it charm the neighbors all night long!
Be ready this Christmas with The Christmas Light Projector and get yours NOW!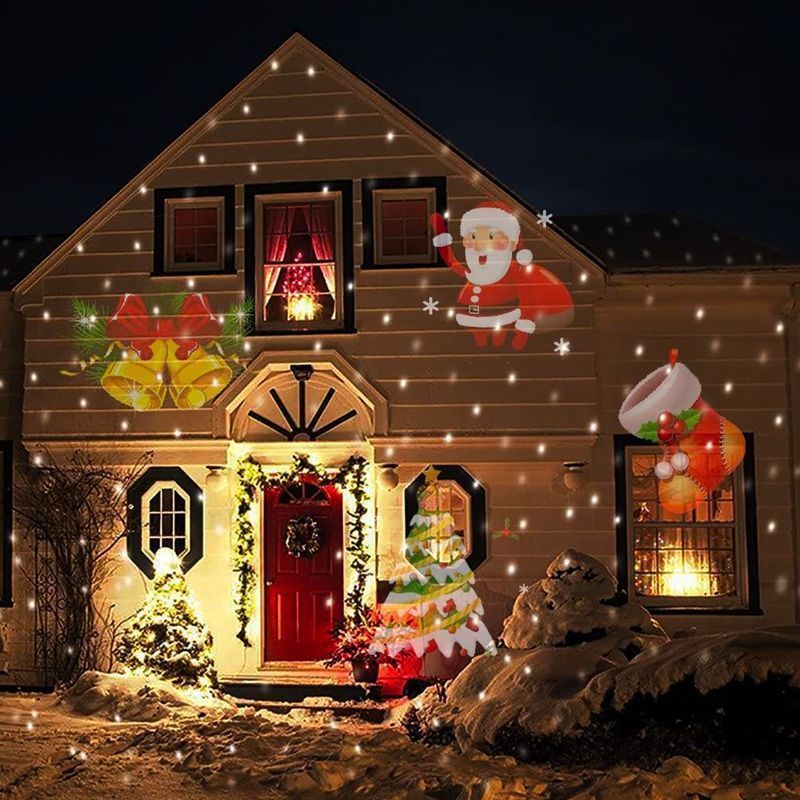 ✓ The Christmas light projector will take your holiday decoration to a whole new level.
✓  6 different slides to have many options to choose from: driving Santa, running Santa, snowman angel, and more.
✓  Waterproof & weather-resistant to withstand the harsh conditions of winter.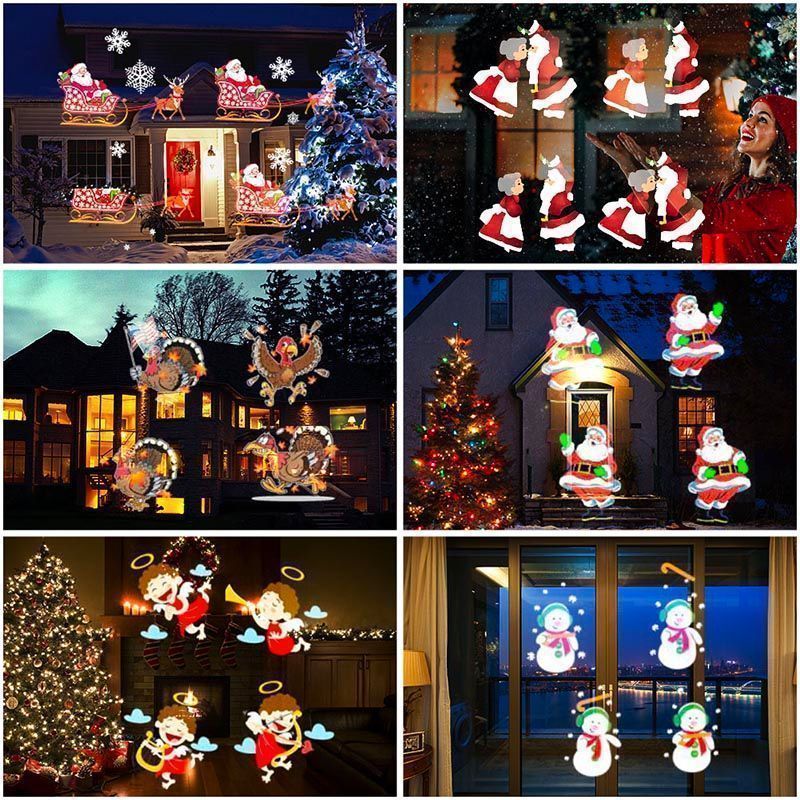 ✓  Wireless remote control to turn it on/off and control the movies from 50 ft away.
✓  Energy-efficient & automatic timer to turn off after 2h, 4h, or 6h.
✓  High brightness & clarity to show the colorful images as if it's real life.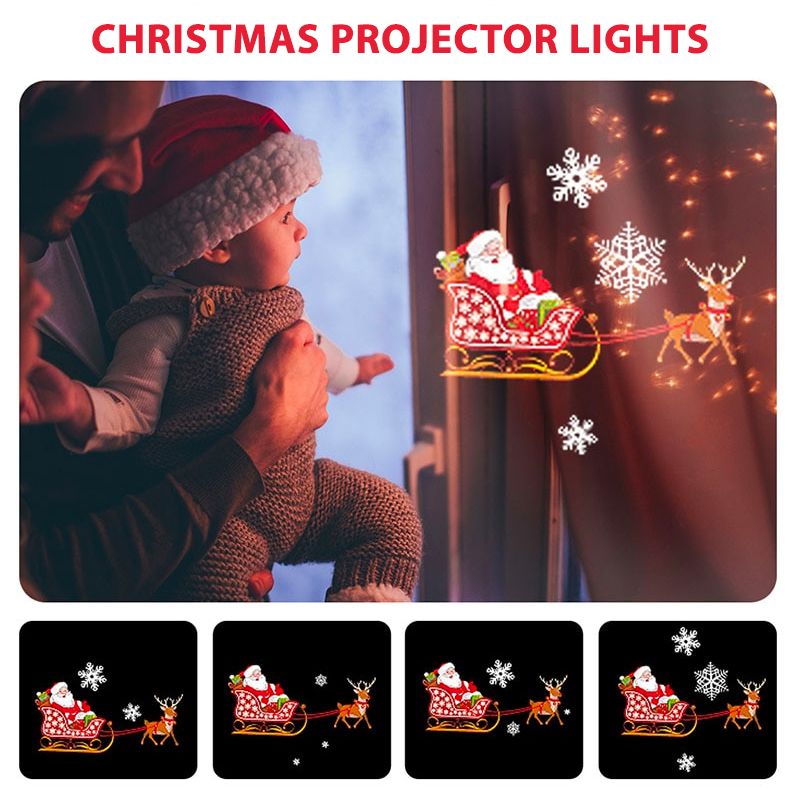 ✓  Gentle LED light to protect the kids' eyes.
✓  Wide application as you can use the Christmas Light Projector outdoors, indoors, family parties, weddings, bars, etc.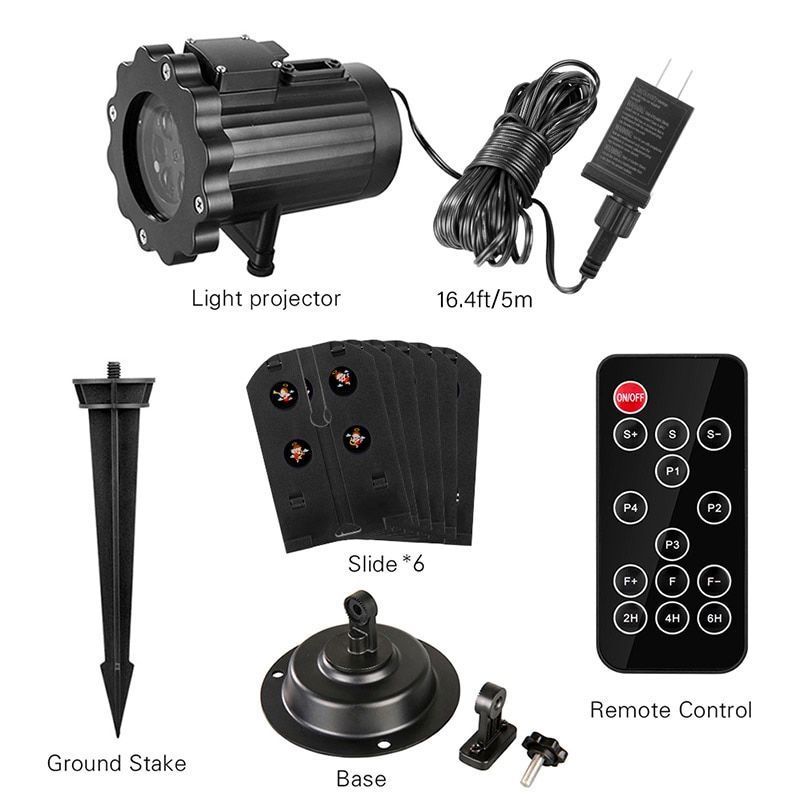 ✓  Specifications
Main Material: ABS
Power: 6W
Working Temperature: -26℃ (-15℉) to 35 ℃ (95℉)
Working Distance: 1m to 5meter 
Plug Type: US Plug  
Product size: 7 x 5.5 x 5.1inches 
Waterproof Level: IP65
Lamp Bead Qty: 4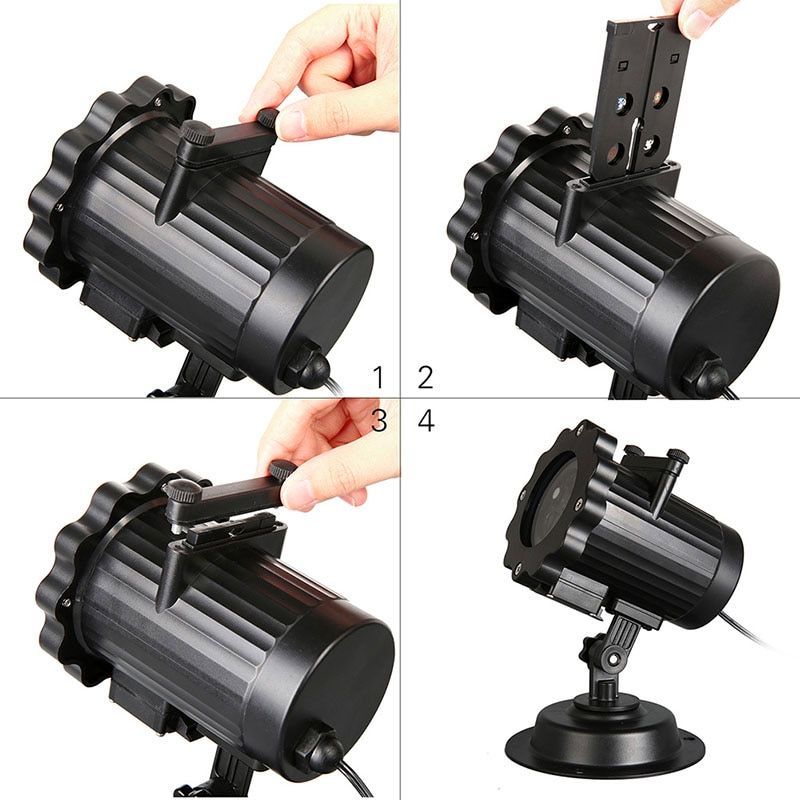 ✓  Package List
1* Led Lighting Projector
6* Slide Cards
1* RF Remote Control
1* Spike
1* Power Adapter
3* Lamp Stand
1* Screw
1* Round Base
1* User Manual